Come and discover the House of Salève, a lively, welcoming cultural site between Annecy and Geneva. Exhibitions, guided tours, fun, nature walks, events…a rich programme all year long!
Created in 2007 by the Salève Committee, its mission is to raise awareness on the discovery of nature and the local heritage as well as respect for Mount Salève.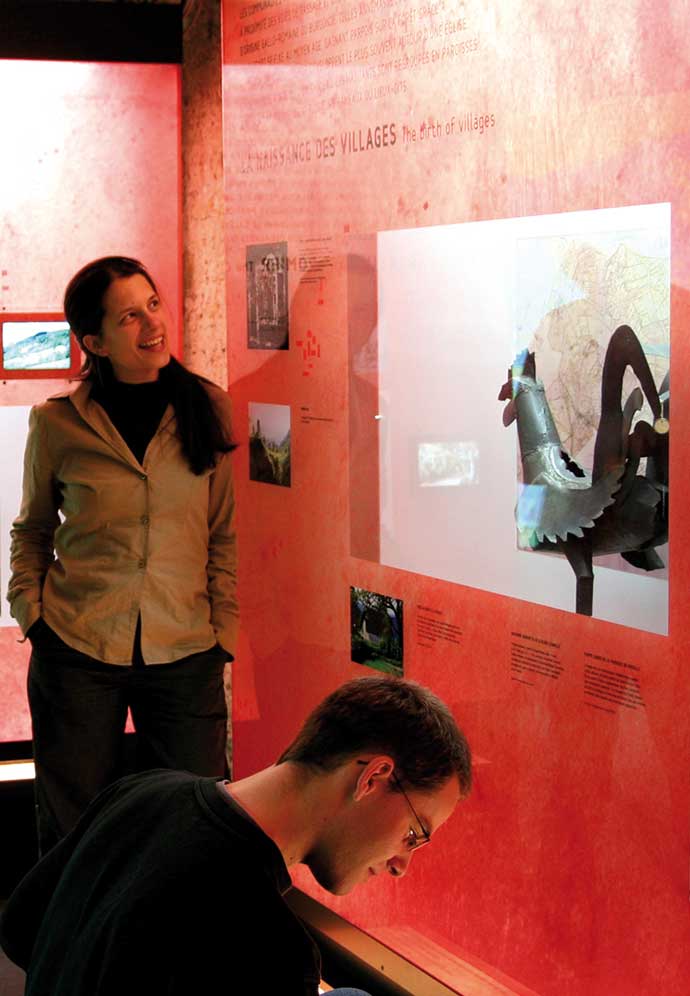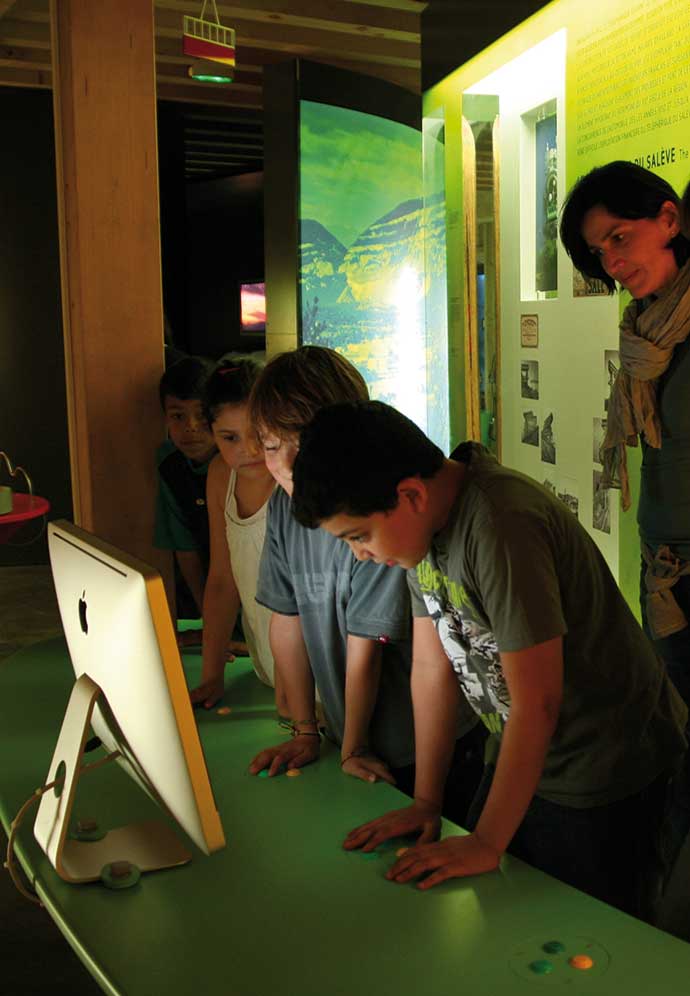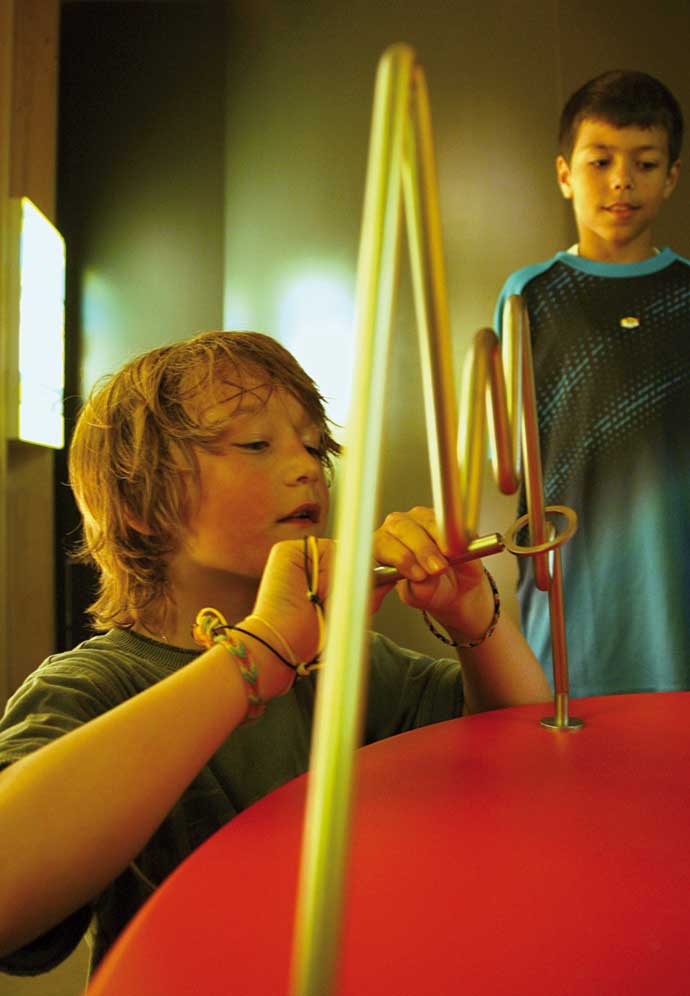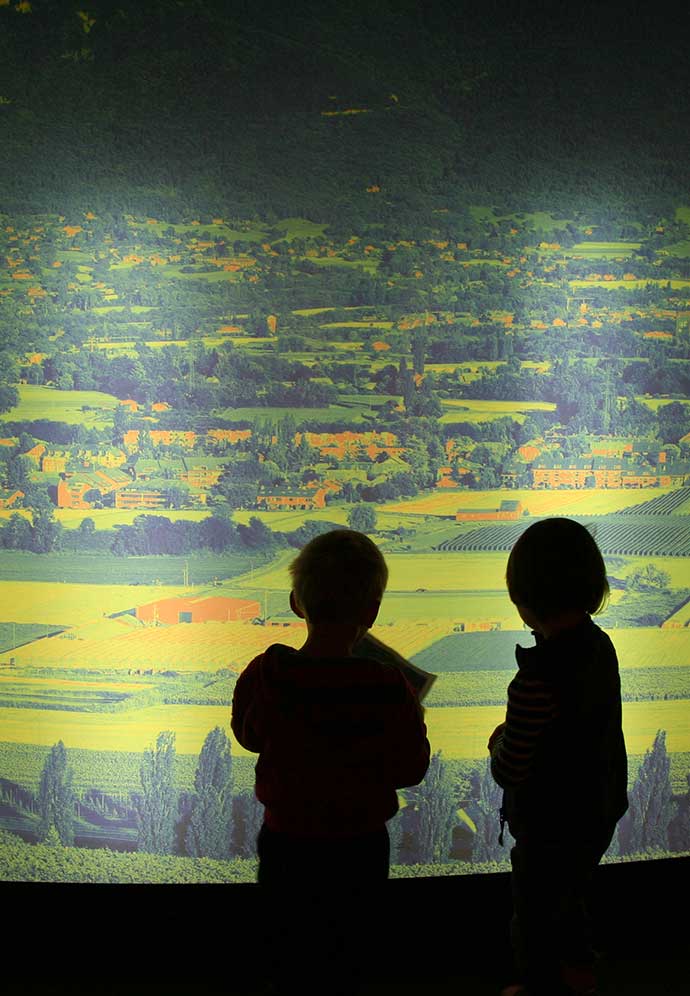 SALÈVE, A MOUNTAIN AND MEN:

a permanent exhibition
Take a beautiful trip through space and time: spectacular views, a huge interactive scale model, little stories, scientific and historical discoveries, etc.
A little mountain with an astonishingly rich history.
The exhibition retraces the way in which man has modified and modelled the landscapes of Salève and how the proximity of Geneva has transformed it into a terrain of scientific and sports discovery of the mountain. Under the stimulation of celebrities such as Horace-Bénédict de Saussure and Jean-Jacques Rousseau, from the 18th century, Salève became a favourite place of exploration for naturalists and geologists. It was also a special area for mountaineers to train for the conquest of Mont-Blanc and afterwards for the high mountains.
Also take advantage of the temporary exhibitions as well as the events offered all year long.
Prices
Individual members of the public
Tour of the permanent exhibition (average duration: 45 minutes)
Standard price: €6
Discounted price: €5 (students, + 65 years, job-seekers, beneficiaries of the RSA...)
Youth from 6 to 18 years/People with handicaps: €3
Children – up to 6 years: free
Family admission: €15 (2 adults and up to 4 youths)
Children's events: €6 or €8 according to the event
Temporary exhibition: €2
Opening hours
February to June/September to December: Wednesday, Saturday and Sunday from 2 pm to 6 pm
July/August: Tuesday to Sunday from 10 am to 6 pm
School holidays: Tuesday to Sunday from 2 pm to 6 pm
Closed in January, on May 1st, the 1st Sunday in September and December 25th.
For groups, tours are available every day by reservation (except Monday and Sunday afternoons and it is closed in January).